Simplify your printing system and increase document output
All your printing and document output needs, covered
Many organizations still print documents for a variety of reasons, but just because the technology has been around for a long time doesn't mean that printing is a fully optimized business component for all. Between supplies, printer configurations, and printer management, business printing systems should be optimized to eliminate waste, ensure the availability of supplies, and minimize breakdowns and downtime.
Enjoy these benefits and more when you partner with In-Touch Computer Services, Inc. for your printing and document management needs. We'll help you choose the printer or copier that best suits your business printing jobs, provide you with ink/toner and paper supplies, and get you on a comprehensive managed printer service plan for long-term maintenance and management. Partner with us now so you can get all your printing needs in one place.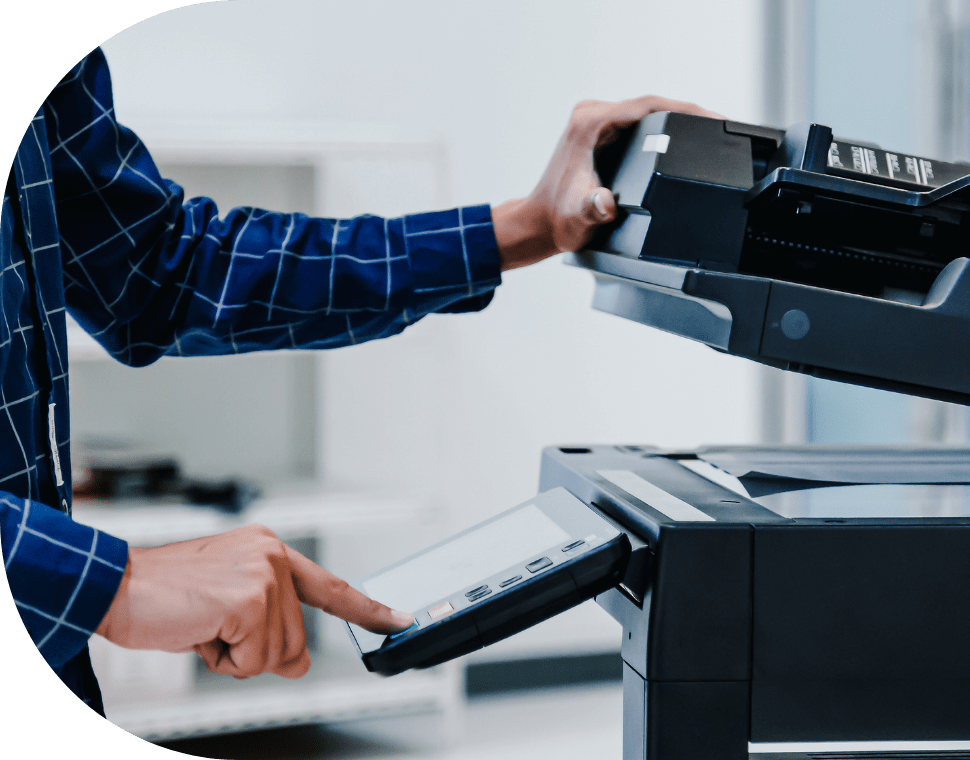 In-Touch's Managed Print Services solutions will help your business:
We handle all aspects of your IT
Enjoy the benefits of enterprise-grade IT services for a fraction of the cost.